03.29.2014
So I've posted about my Mom's handmade pottery aprons before…
but then I must admit that I got distracted, overwhelmed & slid right into holiday frenzy mode! I know some people expressed interest in them then… so I'm posting them again! This time I am not so busy… I promise to follow through this time!!!
It was a bit reassuring to see that there weren't really any good pottery aprons at the NCECA Expo. Not that we've "invented' the apron or anything… but I do think we've designed a pretty sweet apron. It "works" in all the right places! Many of the potters at Lillstreet are already rockin' a durable "Mom original" apron.
Here are some quick details about the aprons…
*Â  durable & washable heavy broadcloth fabric
*Â  lower section splits into two panels to cover each leg as you sit at the wheel.
*Â  patch pockets on the back of each hip.
*Â  straps actually go over the shoulders to avoid neck strain & fatigue.
*Â  three buttoned height adjustments.
*Â  three buttoned width adjustments.
*Â  "one size fits all"… for the most part.
Here is my friend & potter Greg Schultz throwing a large pot on the wheel…
and keeping his clothing clean all at the same time!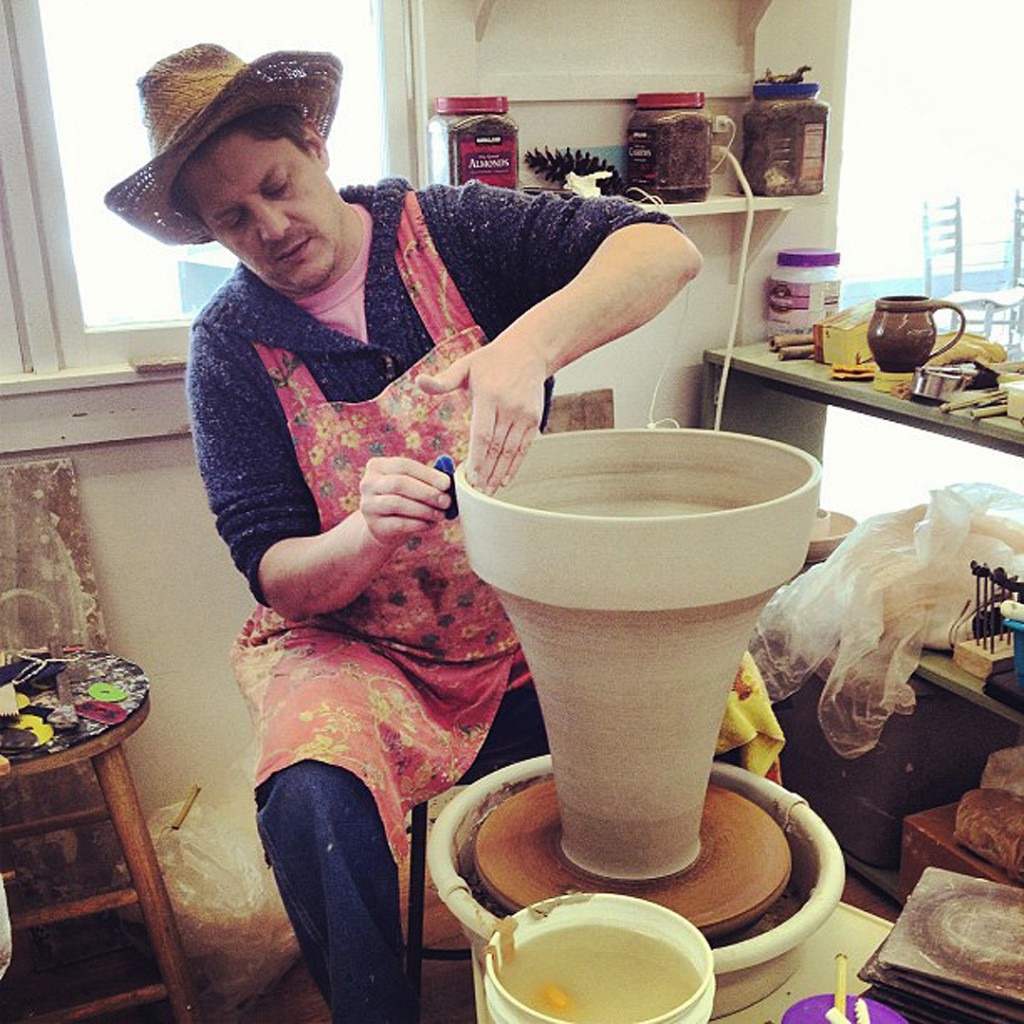 The following shows the current apron inventory. I have them for sale in my studio at Lillstreet. If you are interested in purchasing an apron – please send me a quick e-mail to "secure" your choice. They're $50 each which includes shipping & handling (within the contiguous US States)… and they're first come, first serve! Don't miss out.
APRON A –
From the "Eclectic Collection", a patchwork mix of gold-brown-earthtone
geometric patterns & textures. SOLD to Pam in Wisconsin!
APRON B –
From the "Eclectic Collection", a striped patchwork with assorted pattern accents.
SOLD to Nikki in Illinois!
APRON C –
Navy blue with a small pattern of green, red & light blue across the apron.
APRON D –
A blue "denim" background with some printed patterns in yellows, reds & greens.
SOLD to Verna in Montana.
APRON E –
A cool mint green apron with whimsical butterflies flying across the apron.
SOLD to Fiona in Indiana.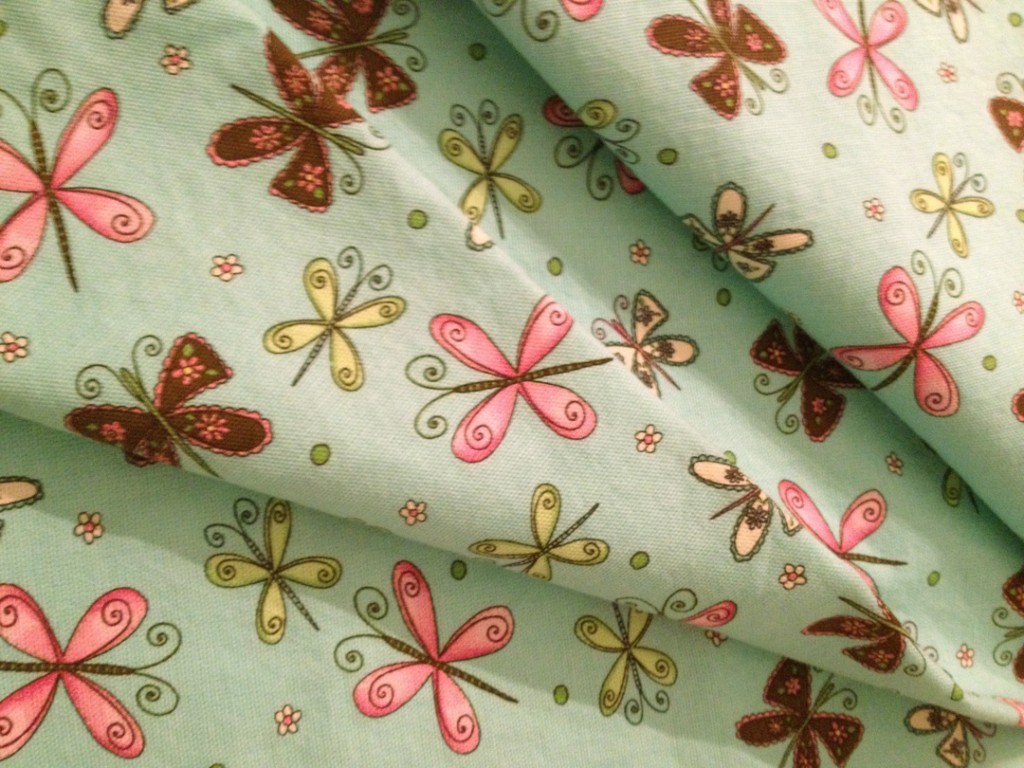 APRON G –
A mind-bending pattern of black & white.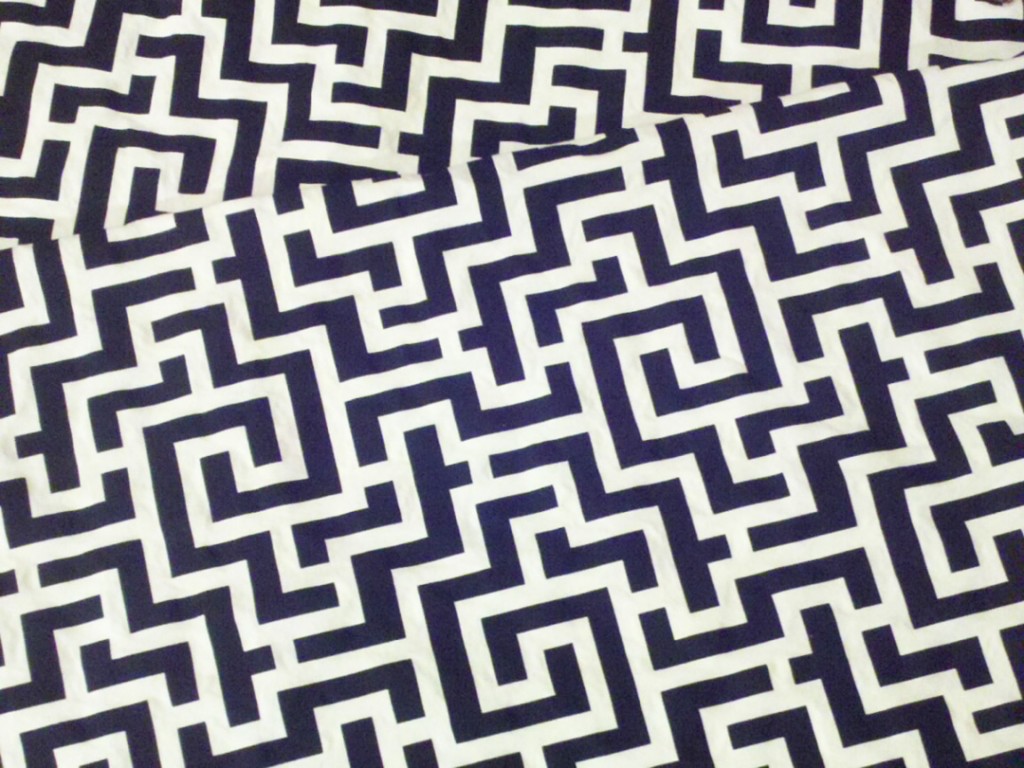 APRON H –
A retro-vibe with a musical flair!
Again, just let me know if you would like to purchase an apron.
Send me a quick e-mail to "claim" your apron. My Mom would be thrilled
to sell some more of them… which then means she can make some more!