01.22.2021
Excited to get another batch of beautiful postcards from THE POSTCARD CLUB in the mail today! Sure, I could just send an e-mail from my laptop… but isn't it a lot more fun to get a handwritten note in the mail???
Now I need to decide who's gonna get these ones??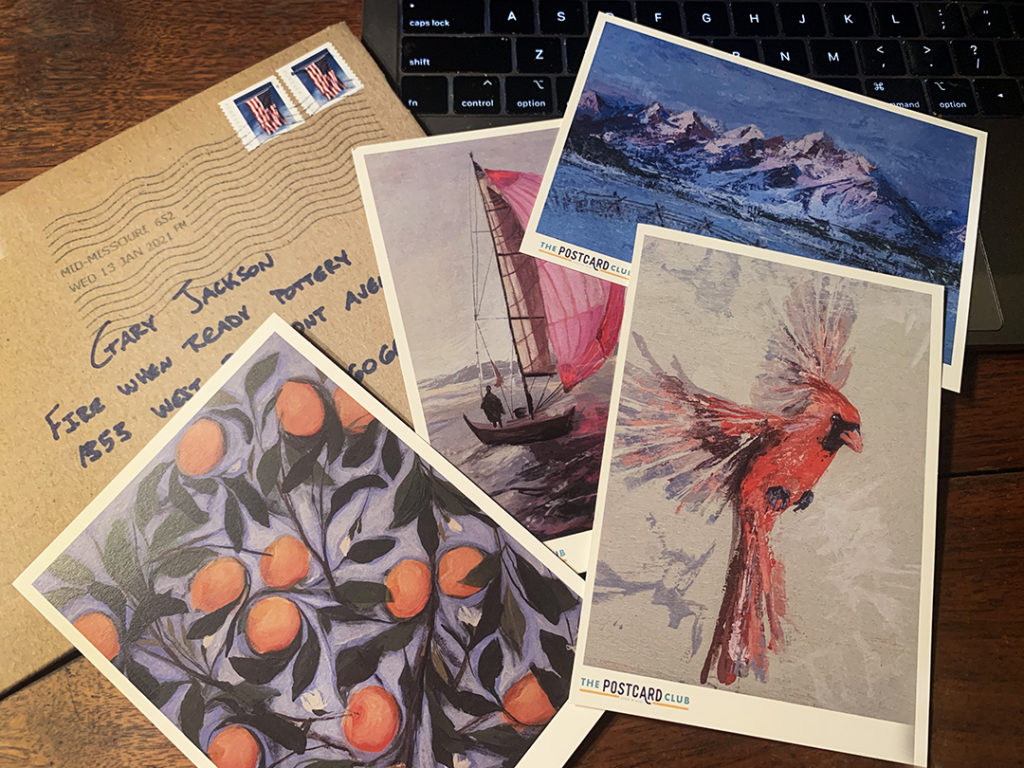 If you'd like to get quarterly postcards in the too, to "begin you snail mail adventure"… check out www.thepostcardclub.com.