10.15.2018
FLASHBACK : A YEAR AFTER
IRONMAN LOUISVILLE  2017
________________________
After packing the car, but before hitting the road…
we decided to make a little side trip to Louisville Stoneware!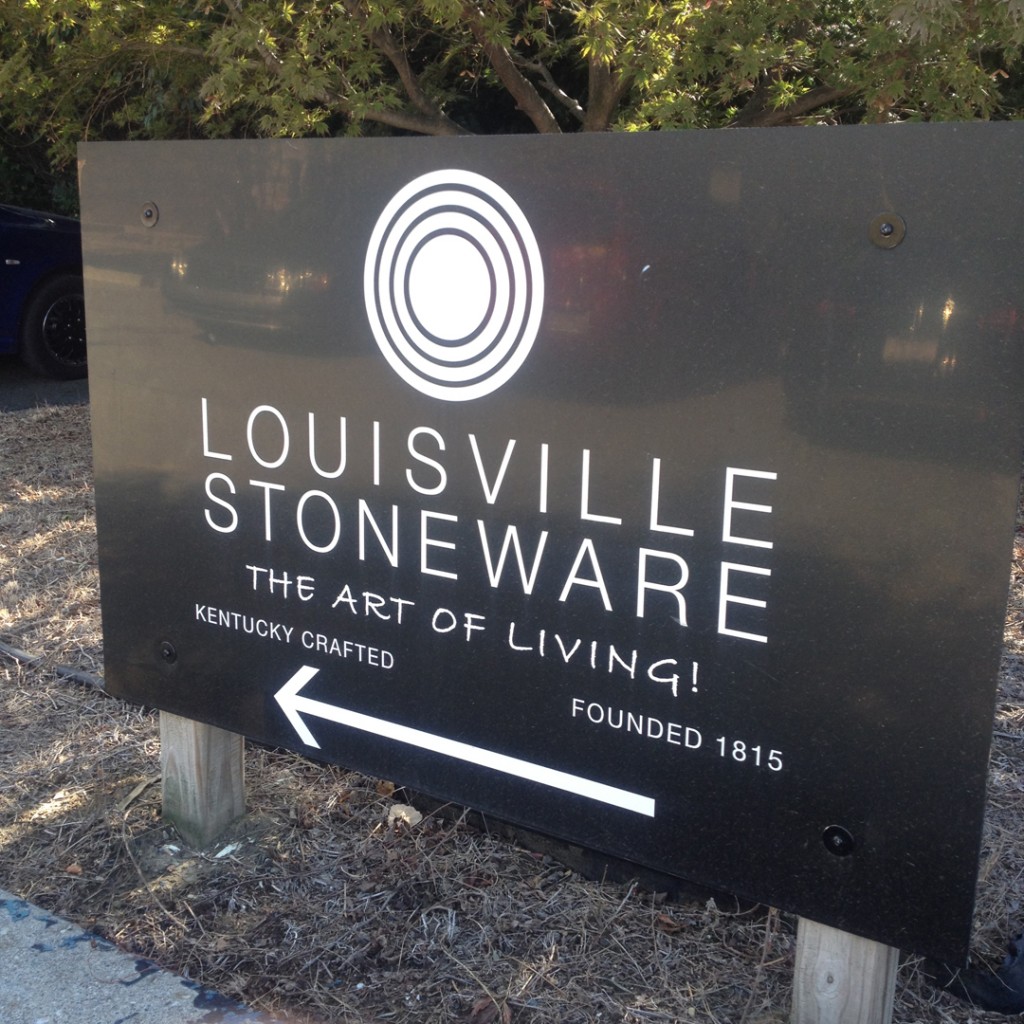 We looked through their showroom. A lot of production pottery… each mass-produced, slip cast and yet handpainted. Many of the designs using the Louisville fleur-di-lis design.
Just past the retail area, they also have a special one-of-a-kind area with handpainted beauties…
each with a special Louisville flair!
And we looked at their classroom area… mostly a paint-a-pot kinda classroom!
And then went into the Louisville Stoneware production area… with a lot of artisans hard at work cranking out the pottery!
While I'm not a huge fan of full-on, slip-cast production pottery….
I must admit I did chuckle a bit when I saw the street signs… inside potter's joke…
Save
Save
Save