06.18.2022
When I started the last session with my Beginners & Advanced Beginners, there was a request for a "challenge project" of some sort. We discussed some options… and I added a challenge to the syllabus for Week 9.
The project turned out to be a "carved cut-out" challenge to take out parts of their bowls. They had to start with a well-trimmed leatherhard bowl. We then weighed their bowls and wrote down the weights. And then I threw out the "real" challenge…
They had to take their bowl and carve away some of the sides to make a "basket-like" bowl… that weighs LESS THAN HALF of the original weight. Keeping in mind that they needed to keep the rim & foot ring intact. I suggested a few tips, and offered them a few tools to borrow… even some of my cherished DiamondCore Carving Tools!… and then they just jumped right in. I LOVED seeing them tackle the challenge with such zeal & enthusiasm… you would never know that this group are still considered "beginner" wheelthrowers!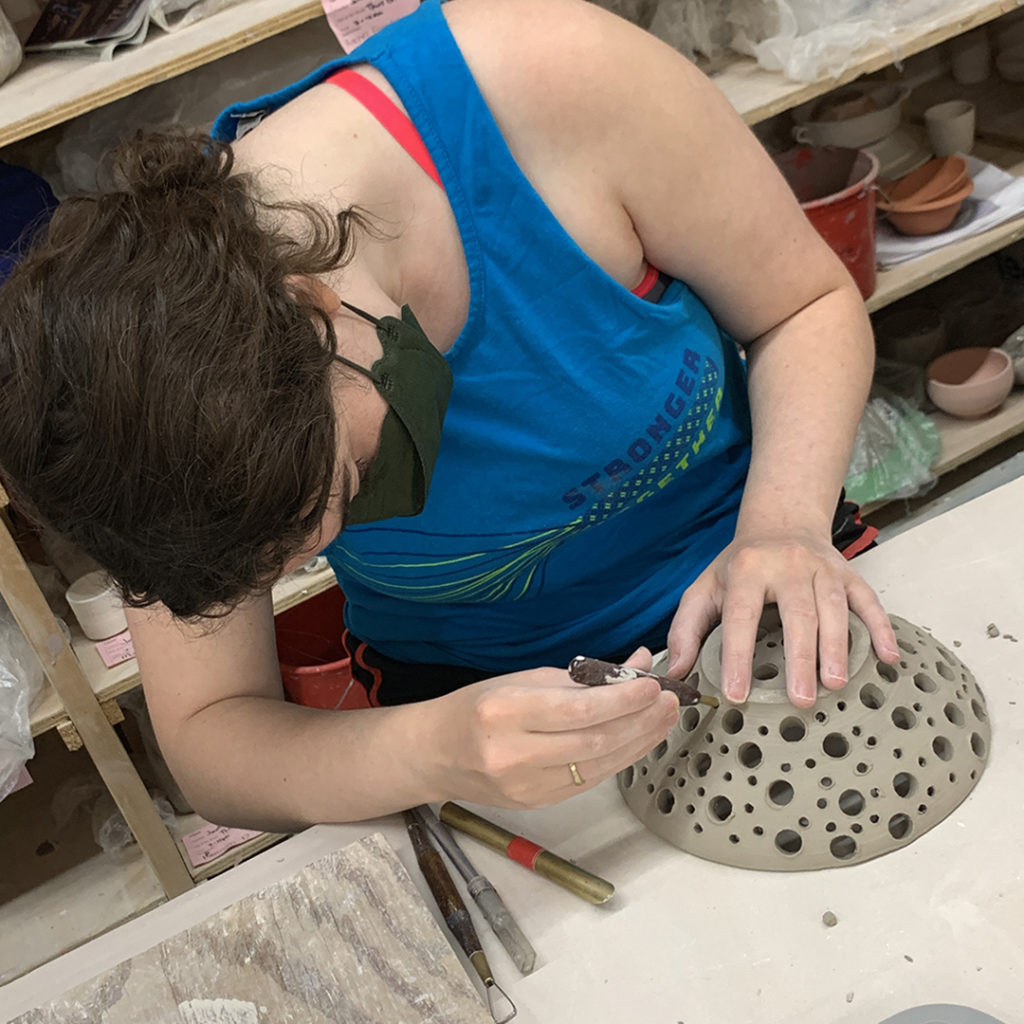 However…
One of my students got a little too focused on the pattern… and not enough on the actual structure of the bowl. Carving… carving… carving… until the two pieces just came apart. The top came right off of the bottom. Luckily, with a bit of scoring & slipping…. and some well-placed "dots"… I think Kristen saved it to live another day! Fingers crossed…
And I'm COMPLETELY enamored with the shadows that these bowls are making! Most of them came pretty close to the "half-of-the-weight" carved away challenge… just a few ounces away. But it was the excitement & adventure they all went through that really made my night!!!