04.22.2012
With my next soda kiln less than two weeks away, it's time to start making some of the taller
pieces that will go on the top shelves… and follow the curve of the roof quite nicely. These
large slab vases are a lot of fun to make with different textures on each side of each vase.
Now that they're all stamped and ready to start drying, I just need to add some colored
slip details on them. Good thing Flat Stanley stopped by to help!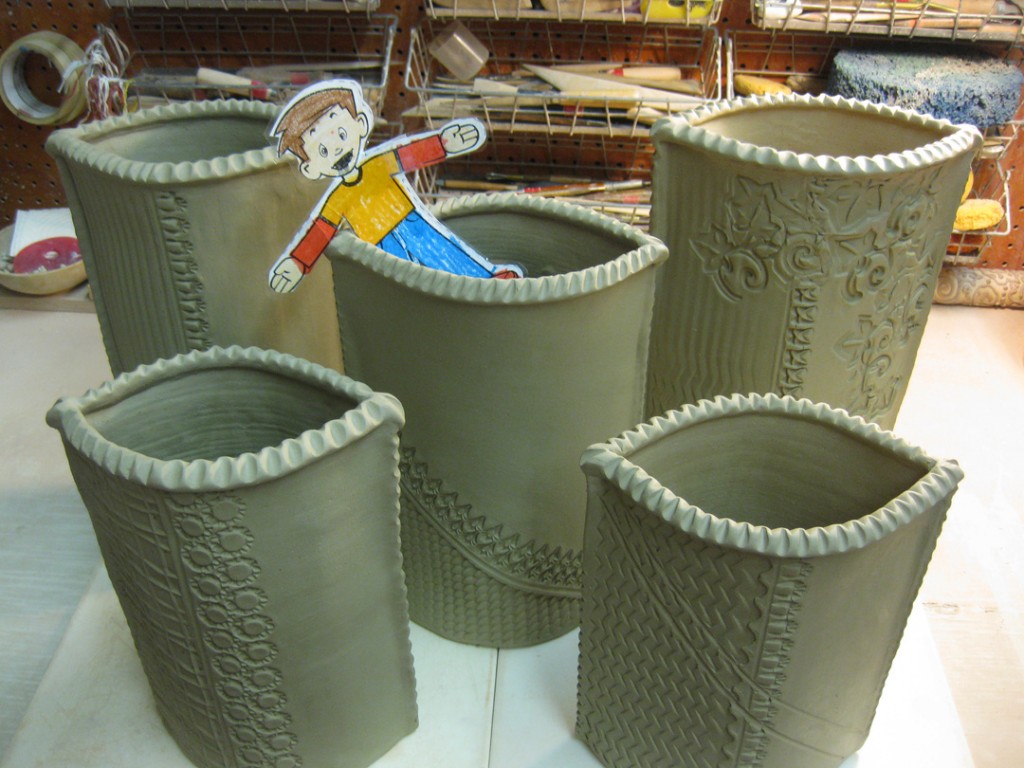 Yep, my first grade niece Taylor read one of the "Flat Stanley" books and is now watching
Stanley travel around. I received Flat Stanley in the mail yesterday and have about a week
to capture his travels and exploits around the city. I thought it only fitting that Flat Stanley's
first stop would have to be the studio where Taylor loves to play in the mud!
Apparently Flat Stanley like to play in the mud too!