09.06.2011
By now you all should know how much I love a well-packed kiln.
Well, this isn't one of my better kilns. I'm trying to "speed it along" a bit
and fire things as they're done to make room in my studio. And a few things
may be just a little damp still. So I knew I could spread a few things and not
stack things quite so tight as normal. But still not too shabby…
Kiln Layer #1 – ovals and a couple mugs… sure I could'a nested 'em… but…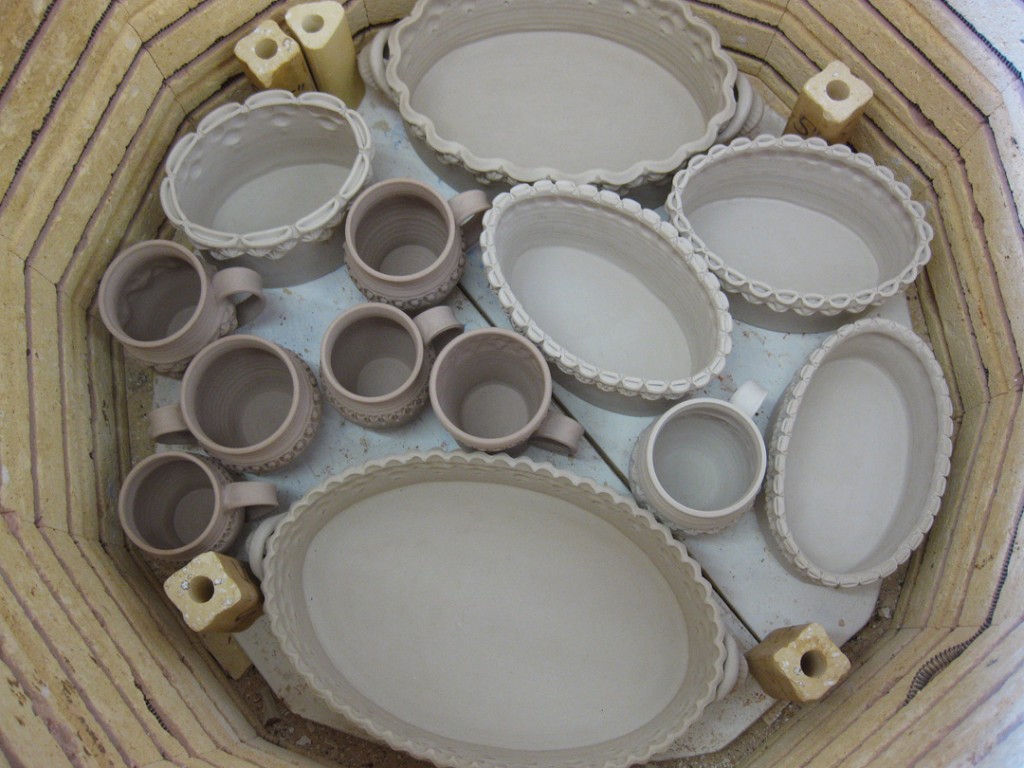 Kiln Layer #2 – and oval, some stacked platters, leaves… and some call 'em empanadas!
Kiln Layer #3 – more ovals and some more mugs
Kiln Layer #4 – a lot more mugs and some bowls… that were drying in Lisa's studio!
Kiln Layer #5 – now here's a layer of low-fire fun. The green glaze is low-fire clear!!!
Kiln Layer #6 – and a layer of ornaments, test tiles and a bowl to top it all off!