05.16.2016
The front door bricks were just taken off… and all looks good!.
Always a relief to see some good colors and nice soda flashing effects.
And to know that as you dig in and unpack the kiln it's only going to get better!
It was also nice to see the top cone pack still intact. At some point towards the end of the firing, I lost visuals on it. The kiln was so hot, glowing orange with flames shooting out… that ot was tough to see in through the peep. I actually wondered if it had fallen off the shelf at some point?! Apparently not… but that Cone 10 did melt nice and flat, huh?!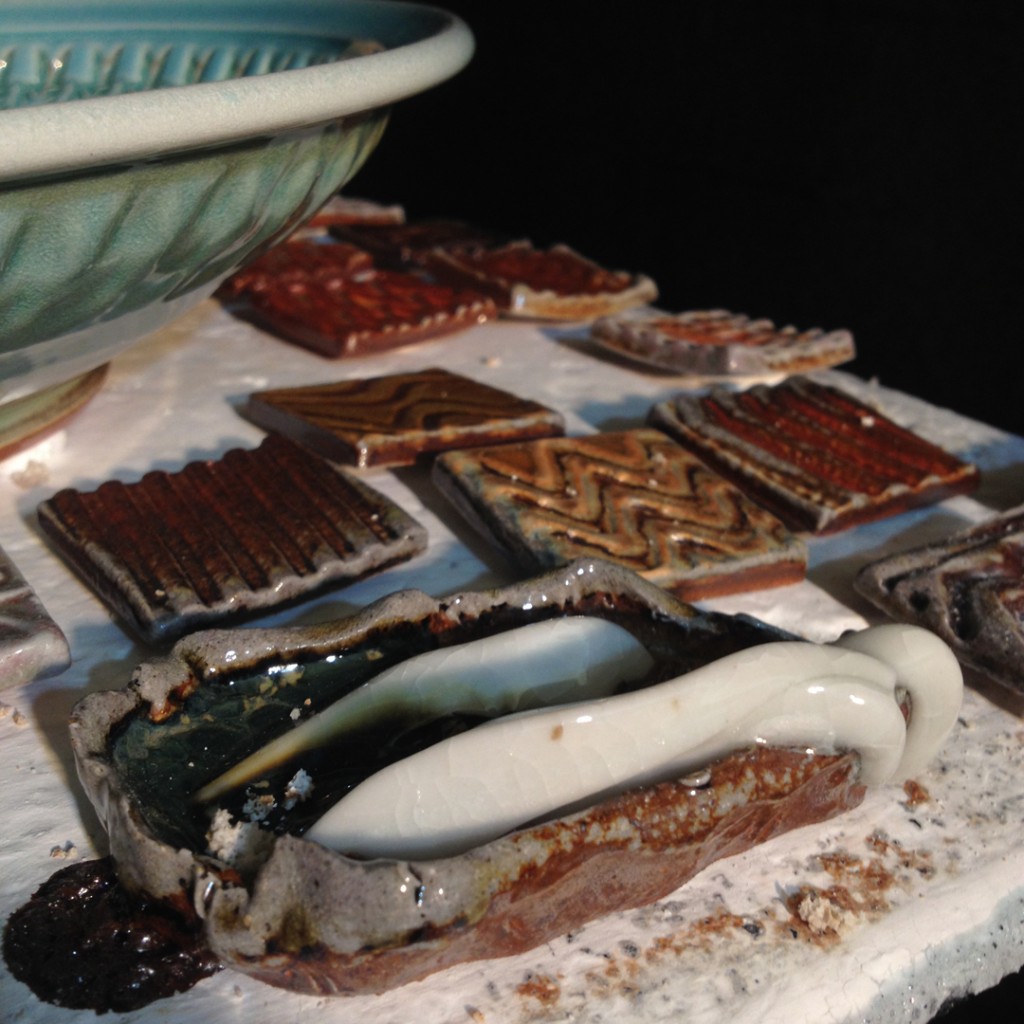 Always fun to unpack and see what's in-store. So many nice things that were "kissed" by the kiln flames. Beautiful blushes of colors and soda build-up. So many of these pieces will be coming with me to Schaumburg & Hinsdale for my first two art fairs. We're just weeks away… and here's a sneak peek of what to expect…
One of the many joys of soda firing. Some times the Kiln Gods like to give some pots a good sloppy kiss of goo. Changing their destiny forever. Luckily, this was my only "kissed" pot.
Now THAT's a big smooch!!!
Click over to my INSTAGRAM feed to see a video of what happened to this "lovely" pot!
www.instagram.com/firewhenreadypottery – and then hit FOLLOW.
Or, even quicker, click on the QR Code…